May 18th, 2012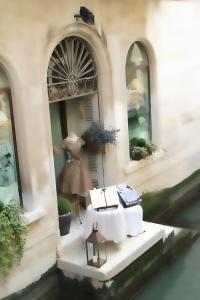 It's official! After completing deliveries and financial transactions, I just sent off a donation of over $1000 to savevernazza.com (made easy on their website via PayPal). My donation of 50% of the proceeds, was made possible with the sale of 9 of my photos at Rick Steves Travel Center during the Edmonds March Art Walk. Mille Grazie (a million thanks) to everyone who purchased one of my photographs or told others about it, and to Paul who helped make that total possible with his own purchases and donation match. Vernazza is slowly rising from the mud and according to their website and Rick Steves, ricksteves.com, who visited in April, businesses are beginning to open, children are playing down by the water and visitors are coming. But there is still much to be done and funding badly needed! If you haven't yet visited their website, it is heartwarming and inspiring to read their stories of loss, hope and gradual recovery. If you love Italy or know anyone who does, please read and share their website, savevernazza.com. They need our support!
March 2nd, 2012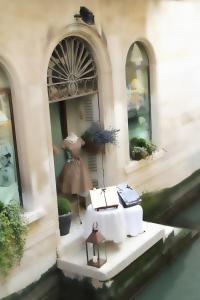 Dear Friends and Patrons,

From March 8th to April 12th, I will be the featured artist at Rick Steves Travel Center in Edmonds, 130 4th Ave N, just off Main Street. Featured will be my most popular Italy photographs with 50% of all sales being donated to Save Vernazza, a fund set up to help dig out and restore the beautiful town of Vernazza in the Cinque Terre of Italy. I will be there in person the night of the Art Walk, March 15th from 5 to 8pm.

As many of you know, last year on October 25th, the Cinque Terre was devastated by a sudden rain storm and mudslide that buried Vernazza in over 12 feet of mud. Built into the craggy cliffs, it is one of Cinque Terre's most beautiful towns. It was not the only town hit by the slide, but it was hit the hardest and will take the longest to recover. The devastation did not get a lot of press, but Rick Steves brought it to the attention of a lot of travelers and want-to be travelers through his website. He has continued to support their efforts to rebuild by keeping readers up-to-date with fund-raising events and eye-witness accounts.

It was reading these reports and later updates --- in particular, the heart-breaking Valentino's Story: An Incredible Story of Courage in the Face of Death--- on Save Vernazza , that prompted me to donate 50% of my sales from the show. In addition, a dear friend of mine, Paul Anderson, who has never been to Italy, has generously pledged to match my donations dollar for dollar!

The Cinque Terre is too special a place to stand by and do nothing. I have experienced the beauty of Italy and the warmth of its hardworking people. And, for all who have visited and hope to return, or hope to visit for the first time, it would be a terrible shame if this beautiful little corner of Italy was no longer able to sustain itself and disappeared off the destination radar.

I hope you can make it to the Edmonds Art Walk and, if not, to the Rick Steves Travel Center while my photography is on display. You can also preview my work on either the website below or at VickiHoneSmith.com which will take you to Fine Art America for choices on purchasing. There you have the option to order prints only, prints on canvas, acrylic or other choices of high quality print paper. I will donate 25% on any photo purchase made through the website, for the duration of my show March 8 to April 12.

For those of you who want to help save Vernazza, but would rather do it on your own, or just want more information, I urge you to click on Rick Steves/Cinque Terre News and Save Vernazza.

For art walk info and map click on Edmonds Art Walk. . I look forward to seeing you March 15th.